Awards to Win
Rules
Please don't submit any tumblr, twitter, facebook or other social media profiles - the idea is that you've built the site yourself! You're not limited to sites hosted on Neocities, however.
No excessively unfinished/under construction sites - Make sure you have some content when you apply! One or two pages left uncompleted is fine.
When filling out the form, be sure to fill in which award you are applying for. If you don't, you may receive an award you weren't wanting!
You can apply for multiple awards at once - just mention which ones you're applying for in the form.
If you didn't receive the award you want, you can apply at a later date when you've changed your layout or content, or finished sections that were previously under construction and try again.
Link to me (https://nostalgic.neocities.org) after receiving the award - either by linking the award image itself, or in a description before/after the image.
Application
You can apply for an award by filling out the Award Application Form.
Award Types
Good Start Award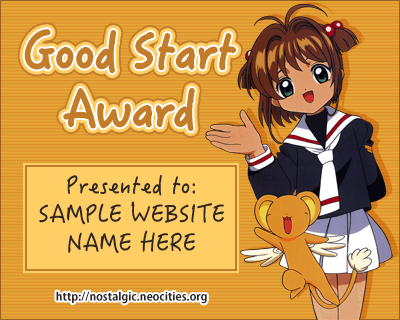 Requirements: You have a site that's just starting out, or your site doesn't currently fit the requirements of another award you applied for. More of a participation award than anything, but as long as you follow the other rules you can get this automatically if you ask!
Difficulty: Easy
Cute Site Award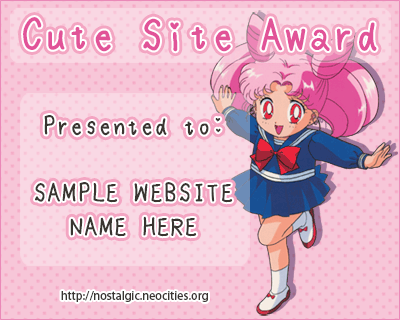 Requirements: You have a cute site, whether in layout, content or both.
Difficulty: Easy
Artistic Site Award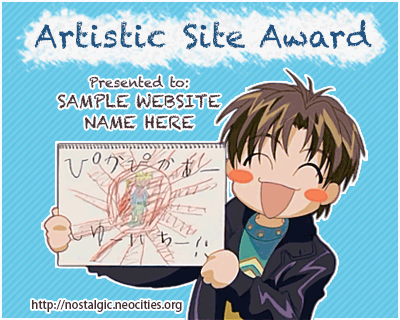 Requirements: You have a site that either focuses on or contains illustrations, graphic design, pixel art etc. that you have made.
Difficulty: Medium
Fun Site Award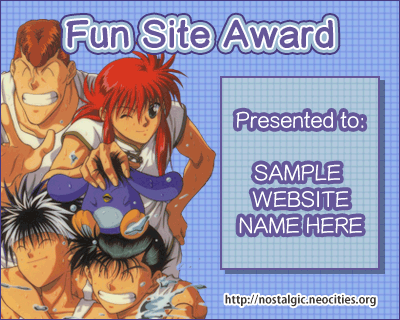 Requirements: You have a fun-filled site - Lots of games, activities, articles to read, things to do, etc.
Difficulty: Medium
Nostalgic Site Award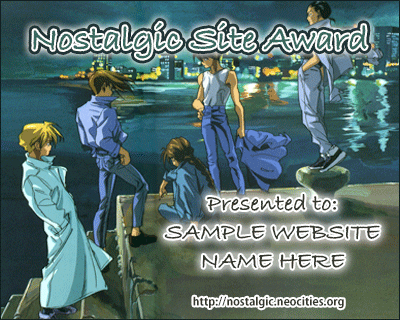 Requirements: A truly special award that is harder to get than you'd think. You have a site that not only makes me feel like I've stepped back in time, but it does so in a way that fills me with a sense of longing for the old days. Putting a few marquee tags and some flaming skull gifs on your page isn't going to cut it. Please only apply for this award if you truly believe you can 'wow' me!
Difficulty: Hard