Pixel Dolls
About Dolling
Pixel dolls, sometimes known as "Dollz" or "cartoon dolls" are small characters that people are able to add accessories and clothes to, and are essentially digital dress-up paper dolls. In Japanese, this is called "Kisekae." This clothing-less doll is called a "base", and has some overlap with the spriting and pixel art community, though there are some differences. The main difference between dolling and spriting is that dolls tend to be much larger that sprites. Another difference is that dolls may use non-pixel art methods for creating clothing, such as smudge and blur tools, or even entirely vector images as seen in flash dress-up games.
Before this technology existed, specialized programs had to be made. One of the first programs to be able to display and play with virtual kisekae dolls was known as KiSS - short for Kisekae Set System. It was created in 1991, and it was possible for anyone to create their own dolls and clothing, which led to the crossover between the kisekae and pixel dolling community in the late 90s. Many anime sites in the 90s and early 00s had KiSS files of popular characters to download. In 1995, the graphical chat program "The Palace" had avatars with the ability to add props, which many people used to dress up doll avatars known as "dollz". As the internet became more popular, dollers began distributing .gif files of modified bases, clothing, props and accessories for others to play around with in any image editing software. For more information about the history of the dolling community, you can check out the resources below.




My Dolls
Bases from Candybar, created using Elouai Dollmaker and edited by me.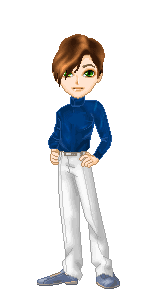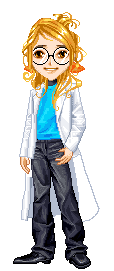 ---
Created using Style Dollz and edited by me.